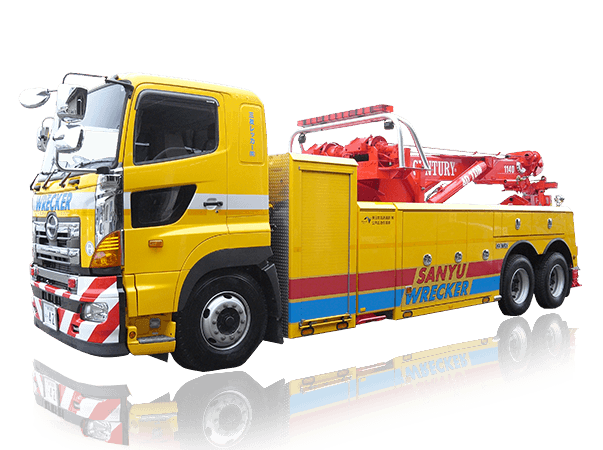 Installation‌ Made-to-order method of manufacturing a single optimal
Please feel free to contact us up to the delivery date and equipment from the basic design. We also sell parts only.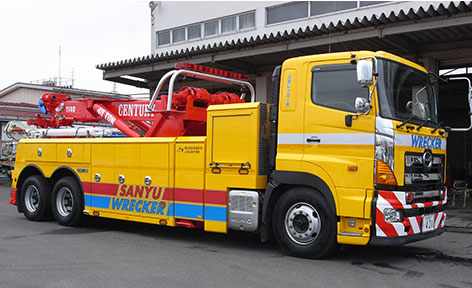 ■Delivery record in Japan

Yamaguchi wrecker tow truck bodywork is a professional manufacturer of '28 founded. Metropolitan Expressway Co., Ltd. and like, etc. Co., Ltd., Portfolio, bring it corresponds to the order of all sizes such as automobile Distributors' service. extensive delivery record
■Patented technology

Based on the know-how stacked many years, tow truck wrecker of Yamaguchi has been patented in the parts of their own. Here is the reliable technology of Made in Japan. Attachment rich, You can see a performance comparison with the Made in China

■High quality and world standard

Yamaguchi wrecker is engaged in the business alliance with Miller Industries, Inc. of the United States is the largest manufacturer of tow truck equipment in the world. Be able to build body in a vehicle of Japanese manufacturers of high quality, a tow world's best equipment, state-of-the-art Only Yamaguchi wrecker. performance comparison

■Bodywork for fee

Bodywork wrecker service the unit will approximate price advantage of the following new car. Since there is a wealth of dealings track record with major domestic manufacturers, Yamaguchi wrecker is possible offer, including the vehicle chassis.